Rating:

(I would love to go back)
Authentic Japanese Quality at Reasonable Price
Sushi Murasaki is a small cozy sushi restaurant in Maida Vale. Head chef is Japanese whose father was also a sushi chef in a family-owned sushi restaurant in Japan. He was trained in Japan and also worked in prestigious Japanese restaurant outside of Japan including Nobu. He opened his sushi restaurant, Sushi Murasaki, in an aim to provide fresh, high-quality authentic Japanese sushi at a reasonable price.
Every dish we had was carefully prepared and had authentic Japanese taste. Sushi was fresh and carefully prepared; starters were also beautiful and tasty. I believe that the price was too reasonable for the quality; they should charge more!
Related Page: London Japanese Restaurant Ranking by Japanese
Fresh, Delicate, Carefully Prepared Sushi
I could feel that chef carefully selected the fish; fish served here was very fresh. The carefully selected fish was also carefully prepared with so many sushi techniques. Can you see notches in some sushi in the picture below? This is a technique used in high-quality sushi restaurants. It has several effect: to make fish tenderer to well-match with rice, to make sushi able to well-mix with soy sauce etc.
Notching, grilling, vinegaring…each piece of sushi is carefully prepared using these techniques to make the most of each kind of fish. This is why Sushi Murasaki's sushi is so delicate and tasty. This high-quality authentic Japanese sushi for 35.50 GBP is too reasonable!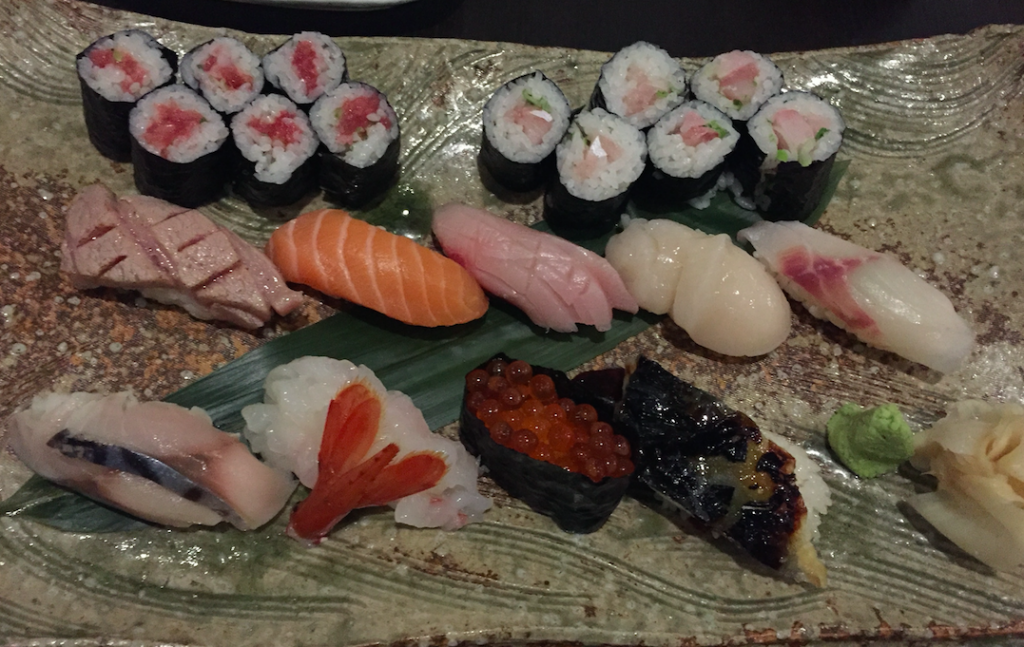 Murasaki Premium Nigiri Set 35.50 GBP and Negi Hama Roll 7.00 GBP (Top Right)
Starter dishes are also carefully prepared and delicious
Although the variety of starter dishes are limited, every dish is delicate and delicious like sushi. All starters we had had authentic Japanese taste.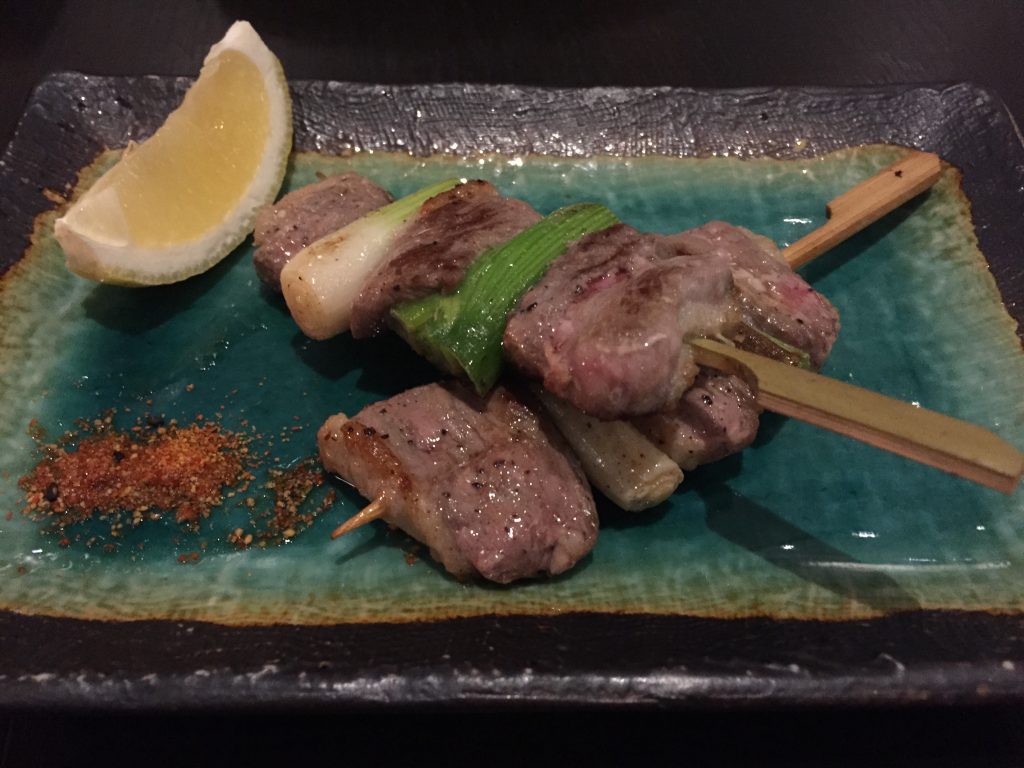 Kamo Negi (Duck and Leek) from today's menu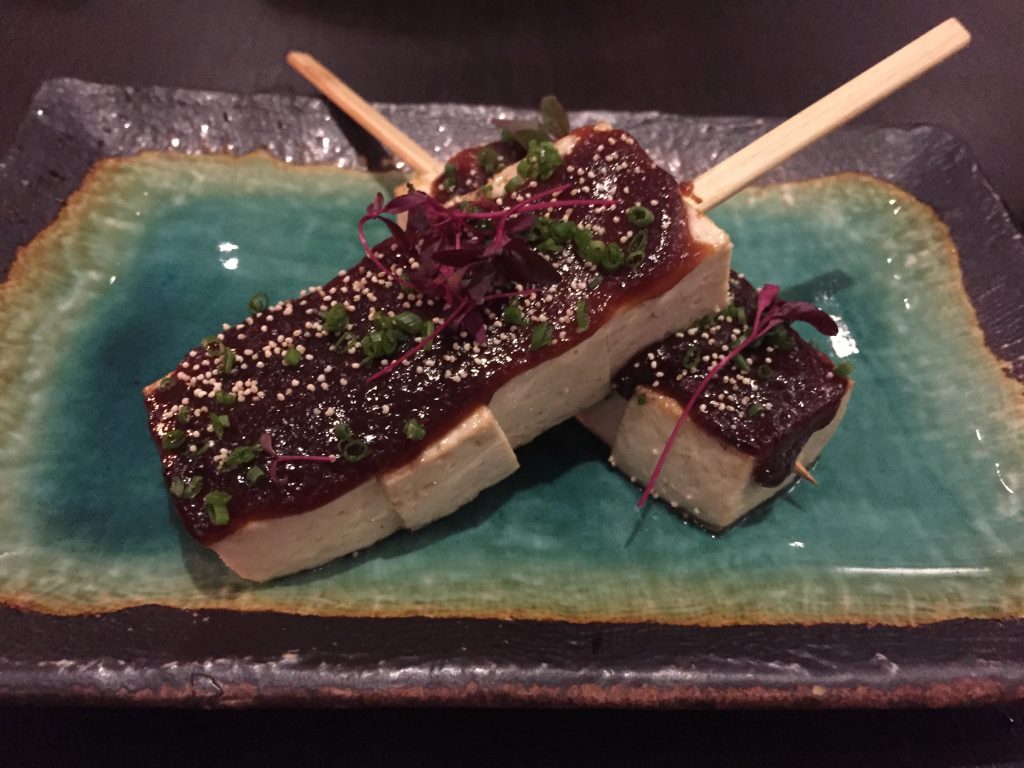 Tofu Dengaku (Tofu with Miso Paste) 5.50 GBP

Mochi ice cream we ate for dessert was also very cute and delicious.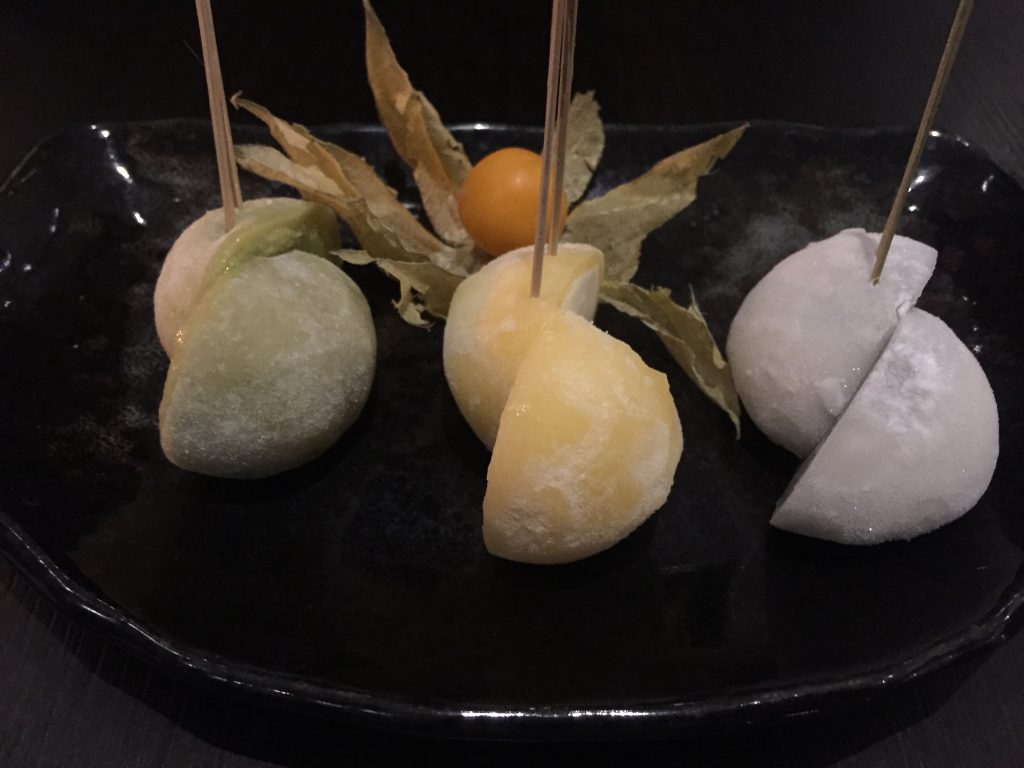 "MOCHI ICE CREAM" Paradise 6.50 GBP (green tea, yuzu citrus, and sesame)

Although this restaurant is small, its atmosphere is very cozy, and the service was also nice with Japanese hospitality. It is suitable for going out.
I would recommend to make reservation in advance. Take away is also available.
Basic Information (as of 19 Nov, 2018)
| | |
| --- | --- |
| Name | Sushi Murasaki |
| Address | 12 Lauderdale Parade, Lauderdale Road, Maida Vale, London, W9 1LU |
| Telephone | +44 (0)20 3417 8130 |
| Webpage | http://sushi-murasaki.co.uk |