Rating:

(I've gone back several times)
Authentic Japanese Restaurant Loved by Locals in Camden
I was recommended this restaurant by a Japanese who has lived in London for years. I have visited Shimogamo many times with many Japanese friends, and all of them were satisfied by its quality and taste. Considering its quality, dishes are priced at very reasonable price, compared to other Japanese restaurants. Not only Japanese people but also many Londoners come to Shimogamo, too.
Related Page: London Japanese Restaurant Ranking by Japanese
Every Dish is Japan Quality and Reasonably Priced
There are many Japanese dishes familiar for Londoners such as sushi, sashimi, katsu, tempura etc., but there are also many Japanese tapas dishes that are popular in Japan. I would recommend to choose from today's menu. All the dishes taste just like the ones in Japan and are reasonably priced.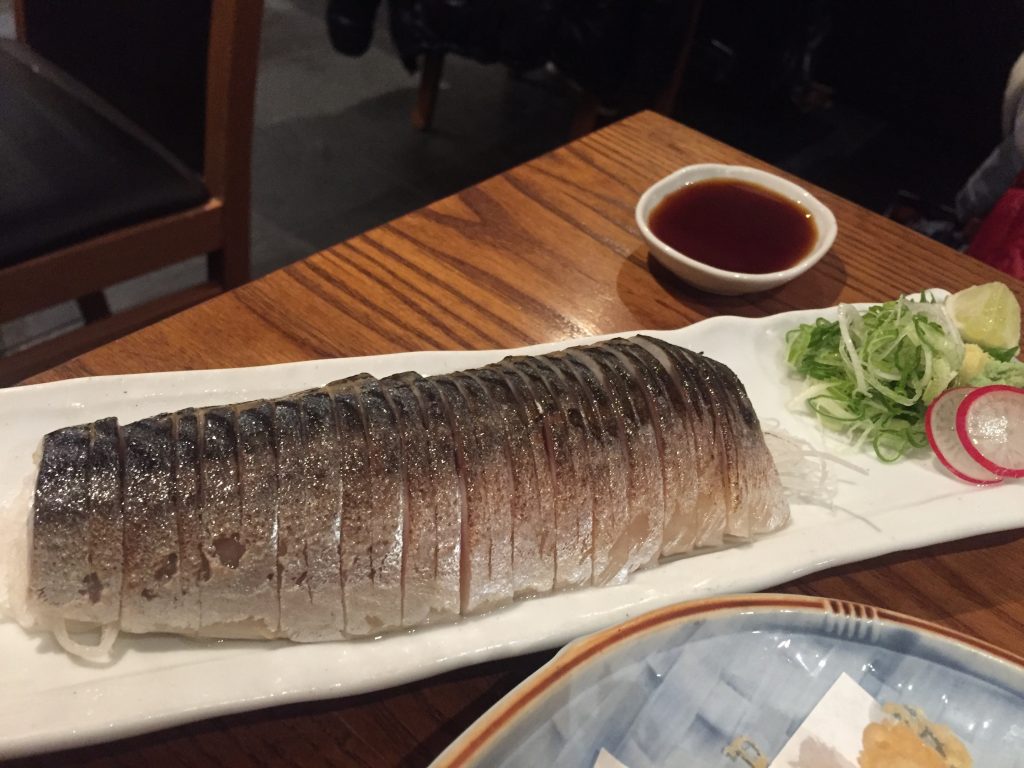 Vinegered mackerel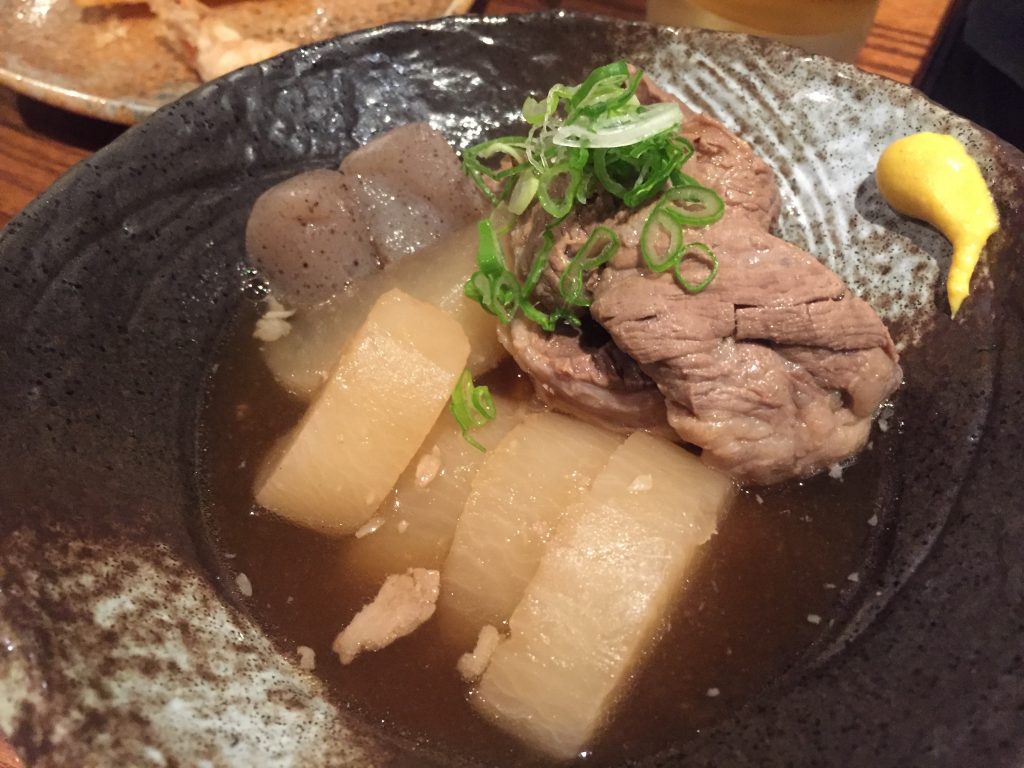 Stewed beef tendon with white radish and konjac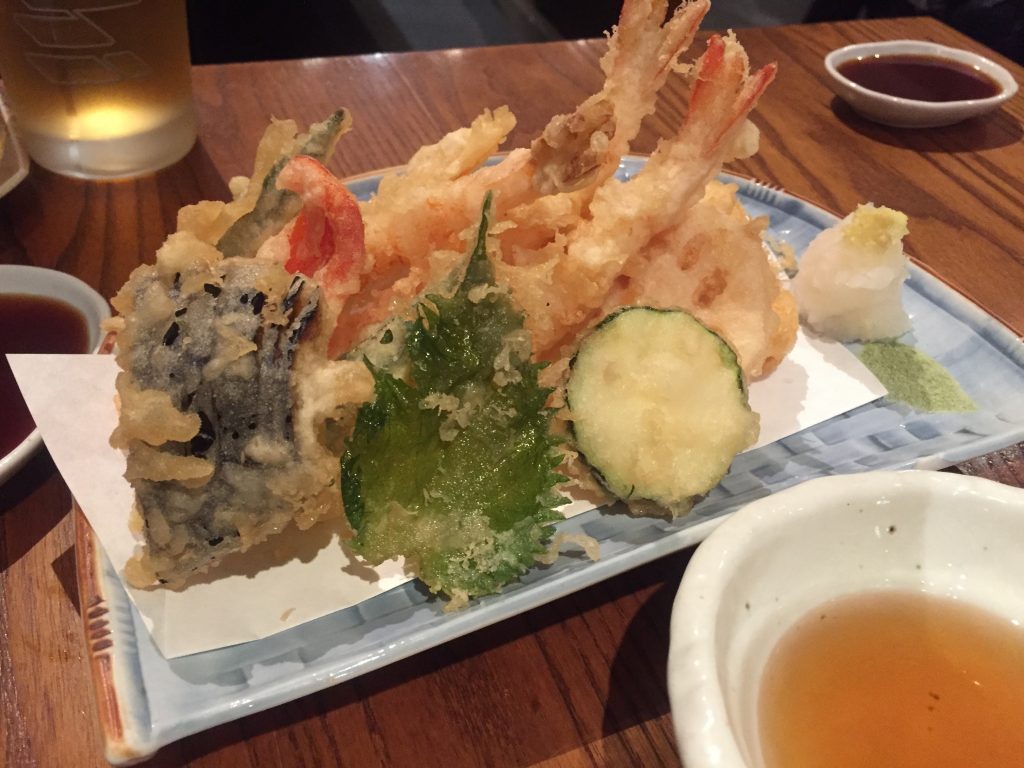 Assorted Tempura 12.50 GBP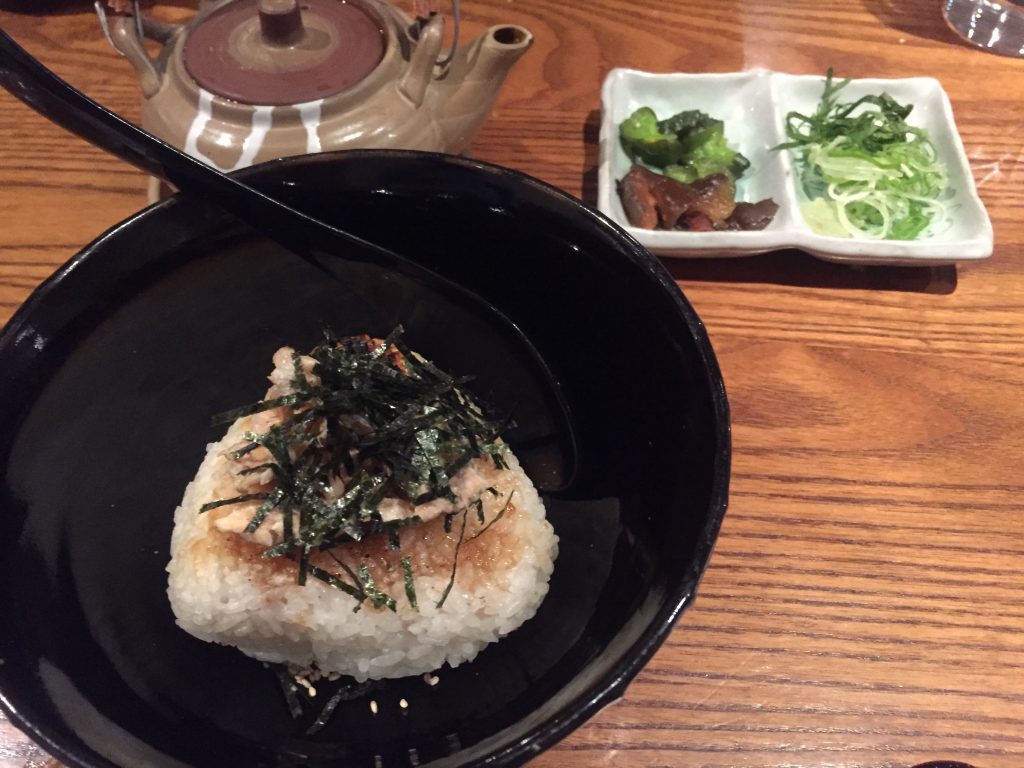 Salmon Yaki Onigiri Chaduke (Grilled salmon rice ball with a tea broth) 9.00 GBP
Chaduke is a rice with tea broth. It is one of the favorite ending dish for Japanese people.
Sushi and Sashimi are Fresh and Carefully Made
Although there may not be wide variety of sushi and sashimi, its quality is good and sushi is carefully made and beautiful. Again, all of them are good taste at reasonable price! Seafood donburi (a bowl of rice topped with sashimi) are filling and very reasonbly priced, too.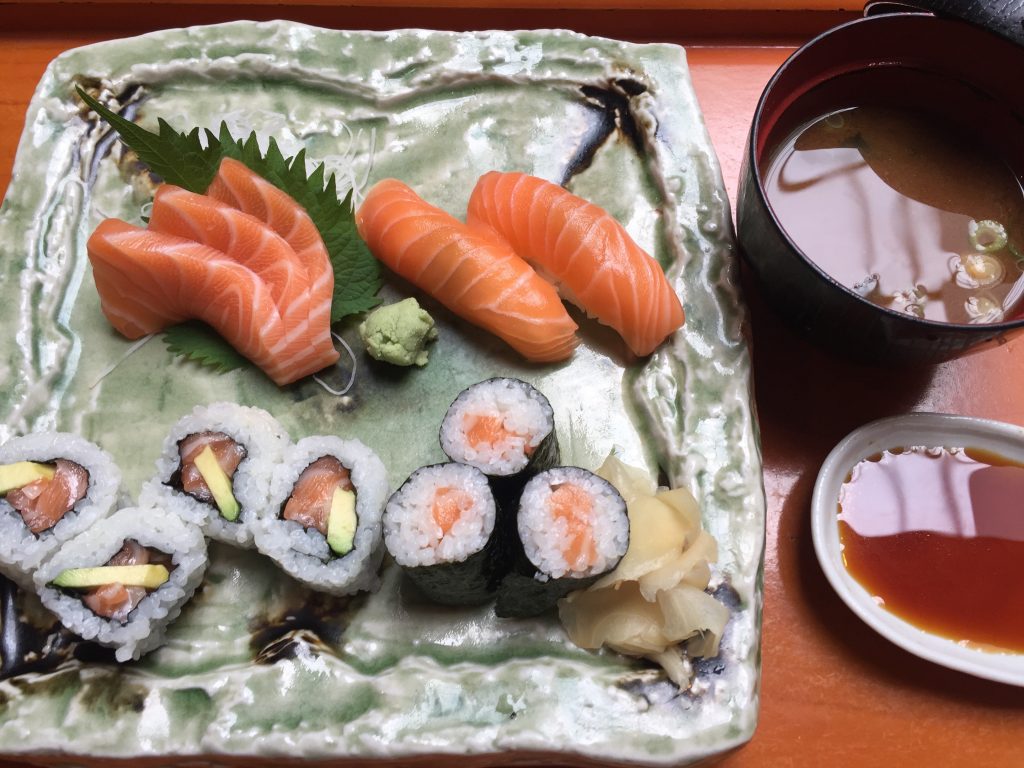 Salmon Lover Set
Sukiyaki and Shabu Shabu are Available
Sukiyaki (soy sauce based hotpot with beef and vegetable) and shabu shabu (dashi stock hotpot with beef and vegetable) are available at Shimogamo. At Shimogamo, you cook for yourself with small hotpot right in front of you. Sukiyaki is served with raw egg, where you dip cooked beef and vegetable before you eat (very authentic way of eating sukiyaki in Japan!). Those dishes are especially nice for cold winter in London because you can eat hot cooked beef and vegetables off the pot right in front of you!

I would recommend to make reservation in advance, especially on Fridays and weekends.
Basic Information (as of 1 Dec, 2018)