Rating:

(I would love to go back)
Beautifully Presented Westernized Modern Sushi That Fascinates Japanese People
Although sushi served here isn't traditional Japanese sushi, it is modern and creative. Each piece of sushi is prepared carefully with so many techniques like notches and aburi (firing the surface), and with so many different kinds of modern sauces like ponzu jelly (instead of soy sauce). This restaurant is like an "atelier" where sushi is beautifully prepared and presented. Not only I but also Japanese friends were also fascinated by the creativeness and quality, and watching sushi chef prepare each piece of sushi was so much fun!
Westernized Modern Sushi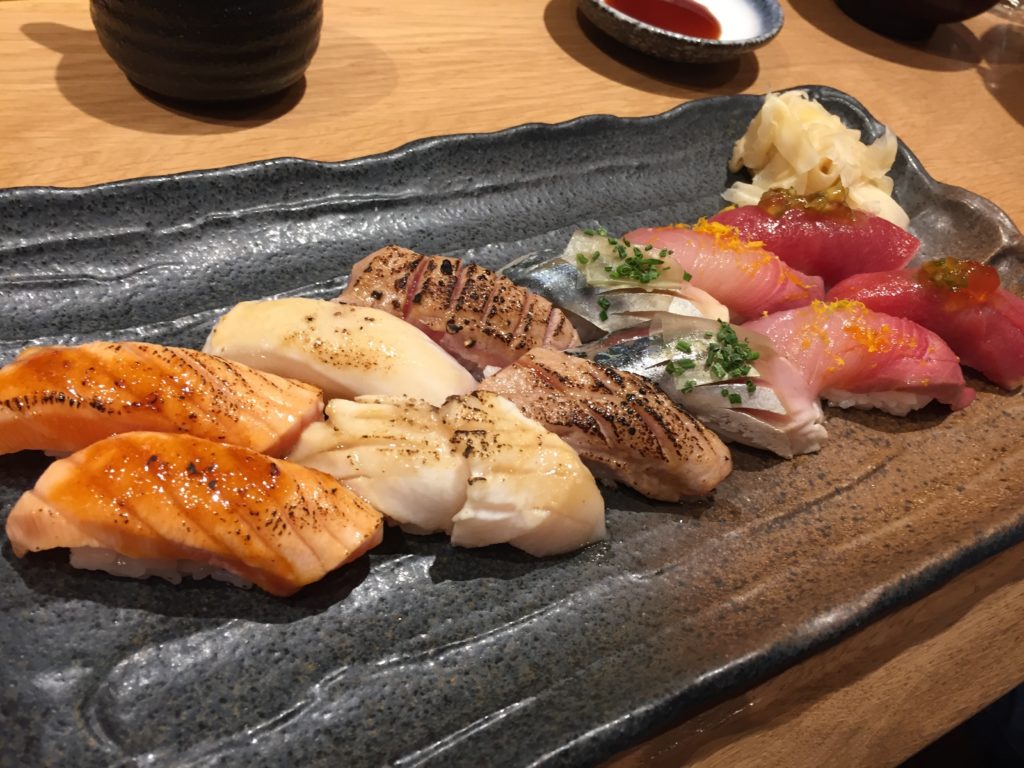 Omakase Sushi 12 Pieces (35.70 GBP), shared by two people
Sushi here is not traditional but very creative: yellowtail sushi with hint of citrus, butterfish sushi (which I have never seen before), etc. I loved aburi sushi (meaning fired sushi), which has a bit of roasted flavor and is a technique often used in traditional Japanese sushi, too. Price is reasonable for its quality.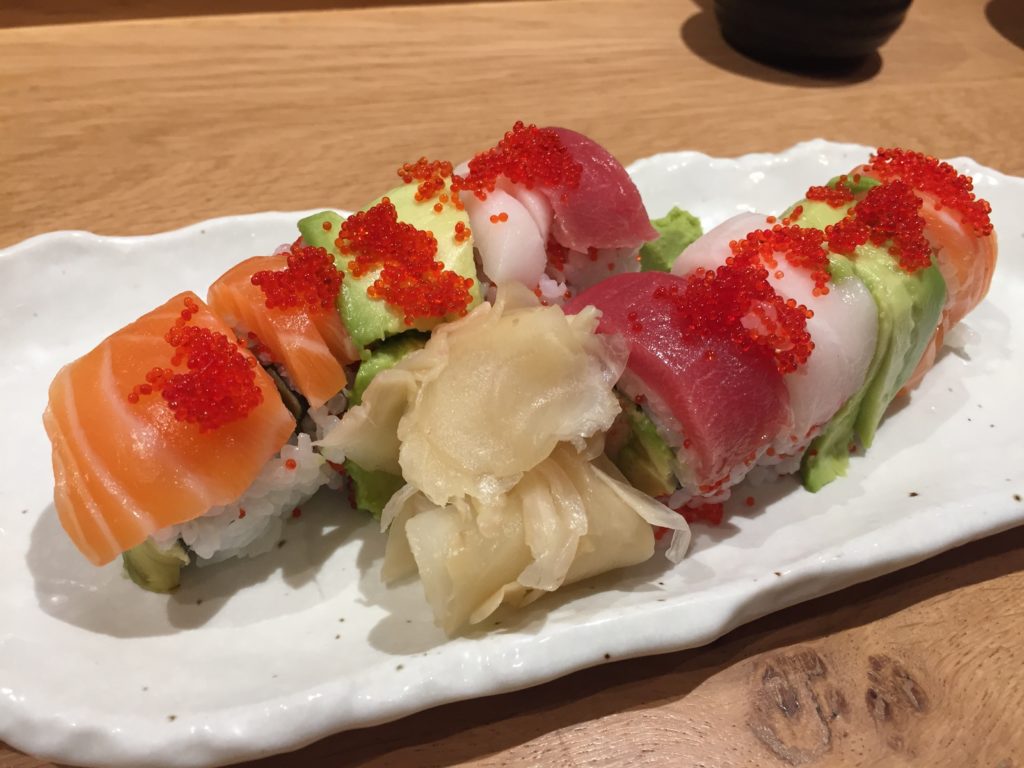 Rainbow Roll (12.60 GBP)
Sushi chef wasn't Japanese when I went to the restaurant, but the chef was preparing exactly like Japanese sushi master chef; he was preparing sushi so fast and efficiently but very delicately. I recommend that you choose sushi bar counter so that you can enjoy watching your sushi prepared in front of you.
Wide Range of Japanese Tapas and Drinks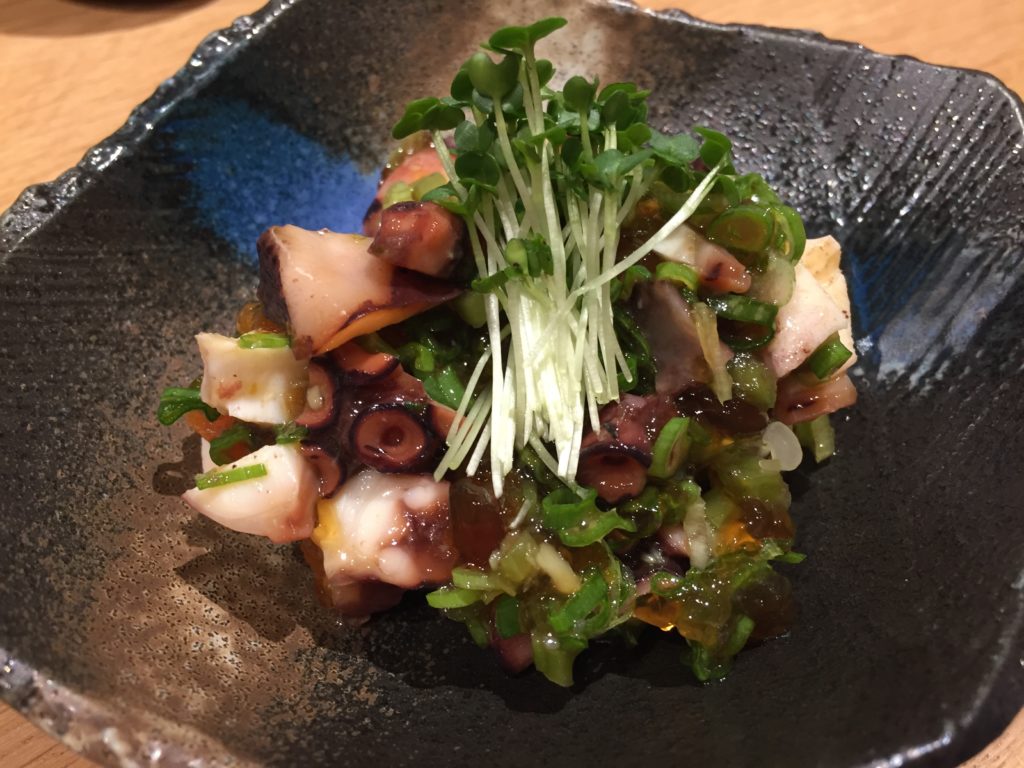 Tako Wasabi (7.10 GBP)
There are many starter dishes where you can enjoy while you watch the sushi chef prepare yours. We ordered Tako Wasabi, a Japanese tapas popular in Japan. Although it was not the same Tako Wasabi I used to eat in Japan, the dish was very delicious.
There are also wide range of drink menu: wine, sake, vodka, gin, shochu, many kinds of Japanese teas, and soft drinks.

I recommend that you eat at sushi counter to see sushi chef prepare your sushi, but there are tables downstairs, too. The restaurant is not so big; it is recommended that you make a reservation.

Related Page: London Japanese Restaurant Ranking by Japanese
Basic Information (as of 11 Aug, 2019)