Rating:

(I've gone back several times)
Japanese Handmade Bakery in Acton
Happy Sky Bakery is a Japanese handmade bakery. The policy of the bakery is "Worry free, preservative free bread for you and your loved ones" and almost everything is handmade, not just bread itself but also cream, curry, and anko (sweet azuki bean paste) inside the bread.
I visit Happy Sky Bakery often, and it is always hard to pick because there are so many types of Japanese savory and sweet bread just baked in the oven. I could feel from the taste of bread that it is carefully handmade; hearty breads of Happy Sky Bakery fills not only my belly but also my heart!
Related Page: London Japanese Restaurant Ranking by Japanese
Variety of Japanese Savory and Sweet Breads
Breads Popular in Japan
There are many Japan-inspired breads at Happy Sky Bakery. Several types of breads are actually very popular and sold widely in Japan.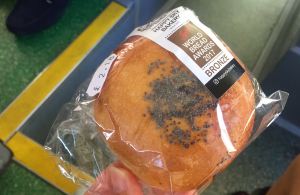 An-Pan (bread with sweet azuki bean paste)
An-pan is Japanese bread sold everywhere in Japan. An-pan is filled with anko (sweet azuki bean paste). Shiratama An-pan (anpan with mochi inside) is also sold at Happy Sky Bakery.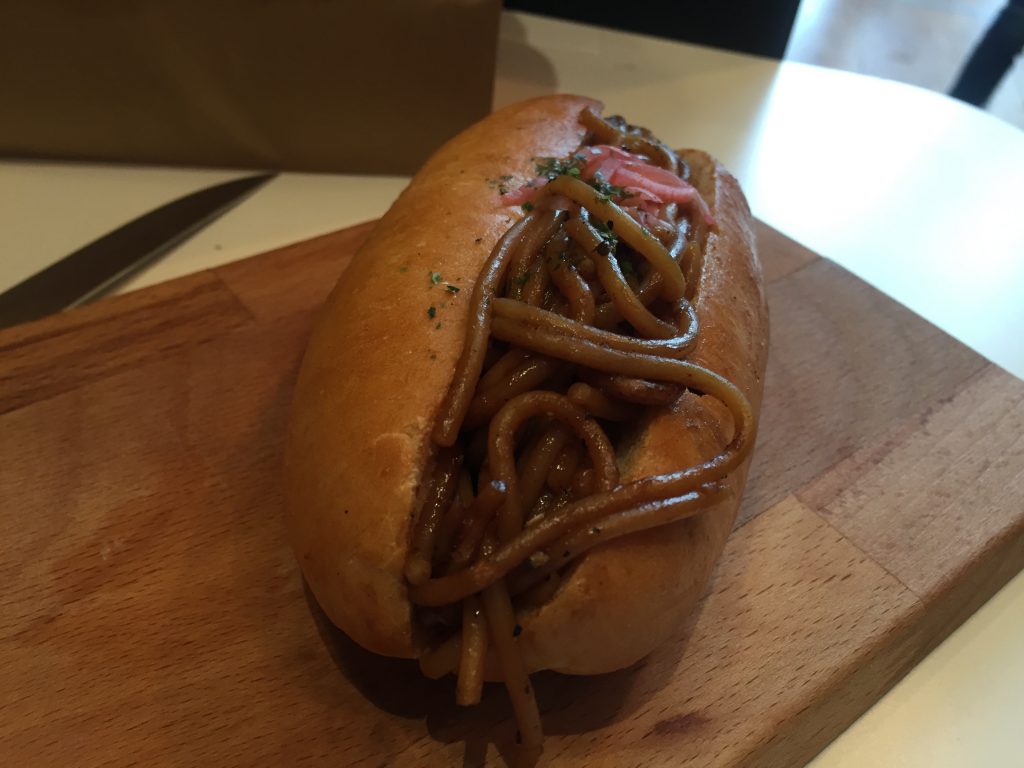 Yakisoba-Pan (fried noodle bread)
Yakisoba-pan is another Japanese bread sold everywhere in Japan. Yakisoba (fried noodle) is sandwiched in a bun like a hotdog.
Shop Recommended Breads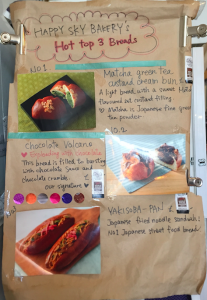 No. 1 is Matcha Green Tea Custard Cream Bun. Matcha green tea custard cream is also handmade and has strong matcha flavor. No. 2 is Chocolate Volcano, which was awarded bronze at World Bread Awards (external link) in 2017. No.3 is Yakisoba-pan, a popular bread in Japan.
My Personal Best Five
I have eaten so many breads at Happy Sky Bakery. These are my favorites: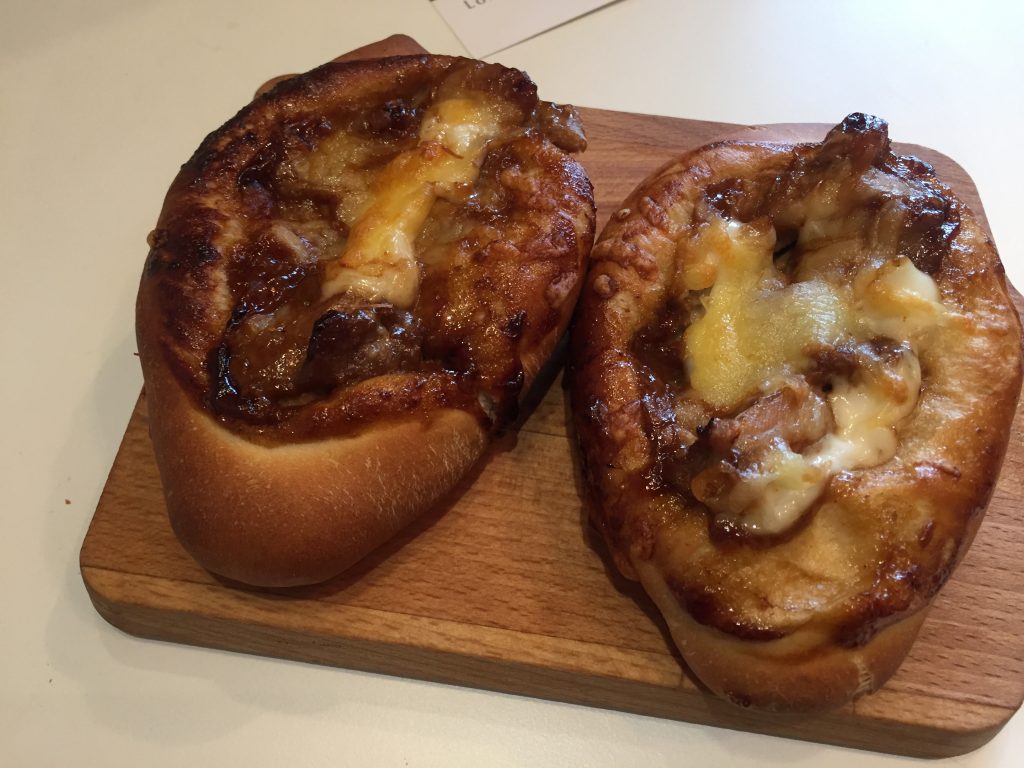 Teriyaki Chicken
Teriyaki sauce is so good and well matches with bread!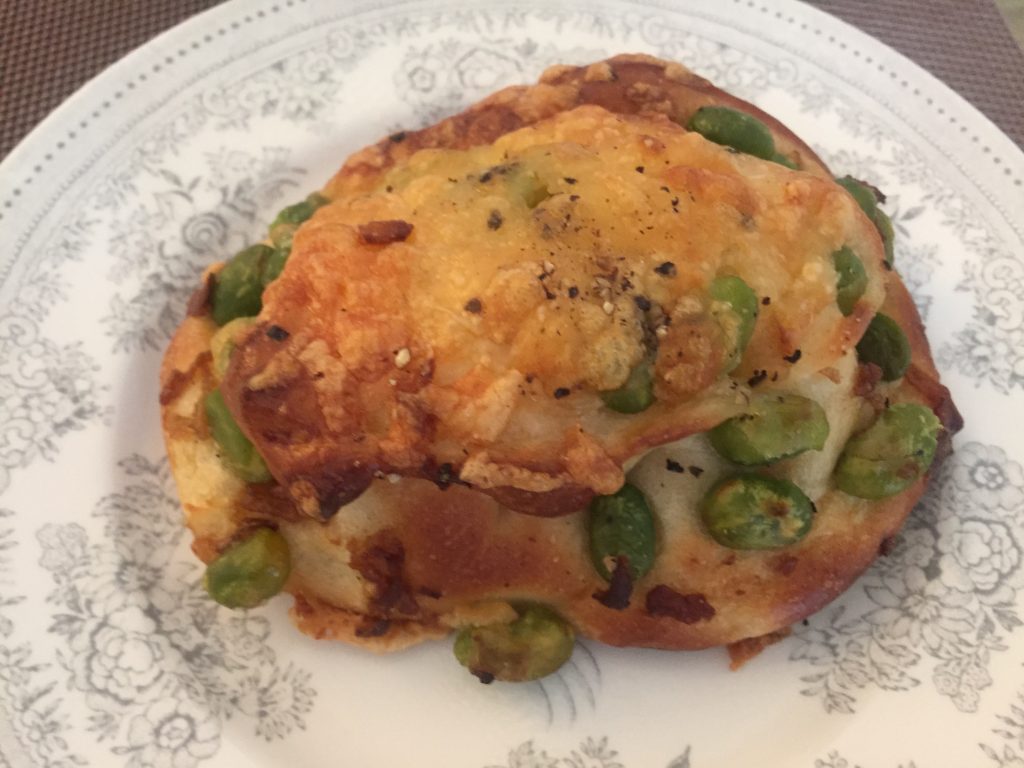 Edamame Cheese
Edamame is so popular now in UK, but it is actually a Japanese word 枝豆 (pronounced "edamame"). Edamame cheese was awarded silver at World Bread Awards (external link) in 2018.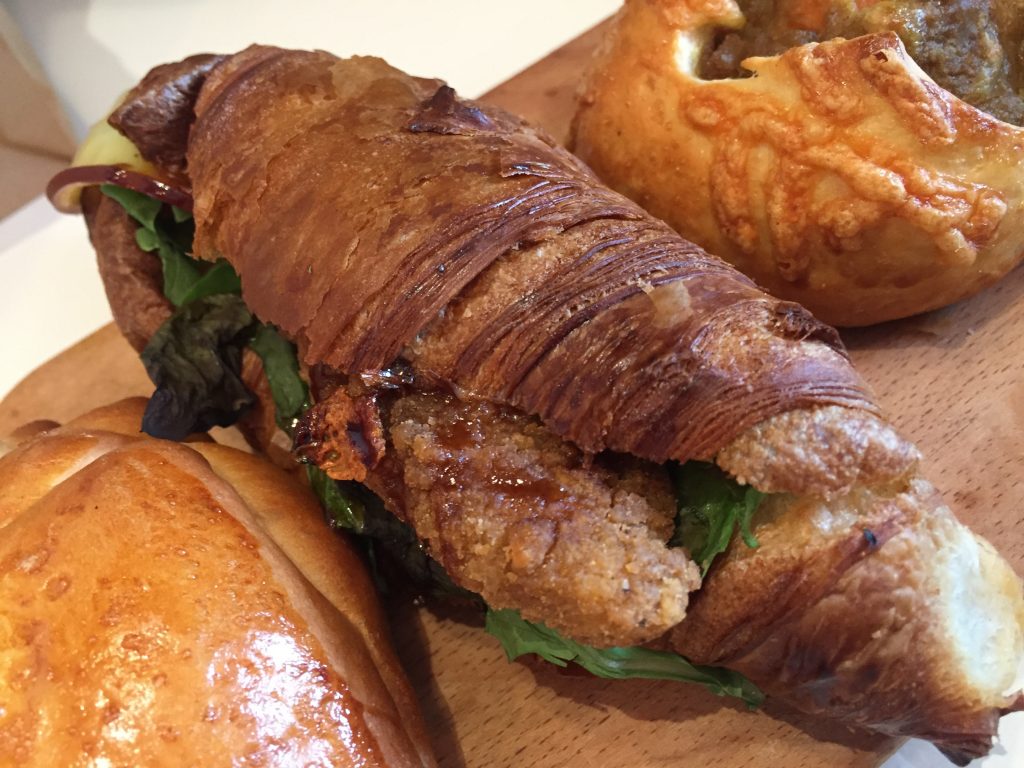 Chicken Katsu Croissant Sandwich
Katsu is also another popular Japanese word in UK, but it actually comes from word "cutlet." Chicken katsu and crispy flavorful croissant together is so delicious.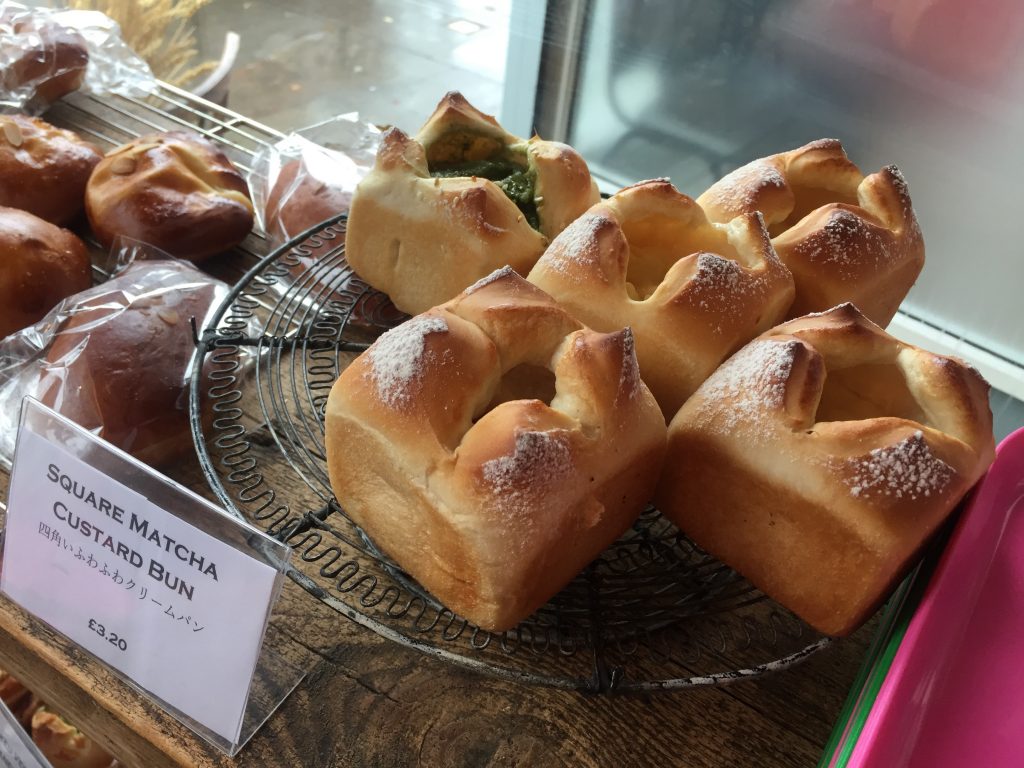 Square Custard Bun
I love Happy Sky Bakery's handmade custard cream. You can enjoy the cream with Square Custard Bun because it is filled with a lot of custard cream. Matcha custard version is also sold.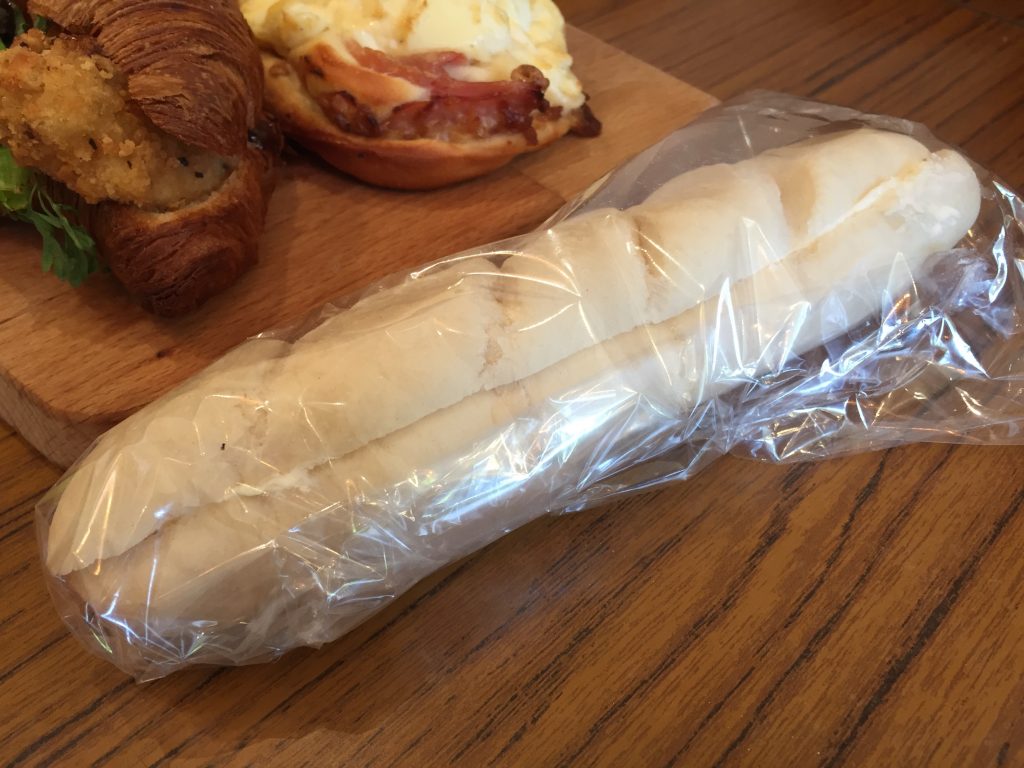 Milk Cream
Milk cream is another type of cream bread that I love at Happy Sky Bakery. Milk cream bread is popular in Japan and its cream is made from condensed milk and butter.
Shoku-Pan: Tokyo Loaf and England Loaf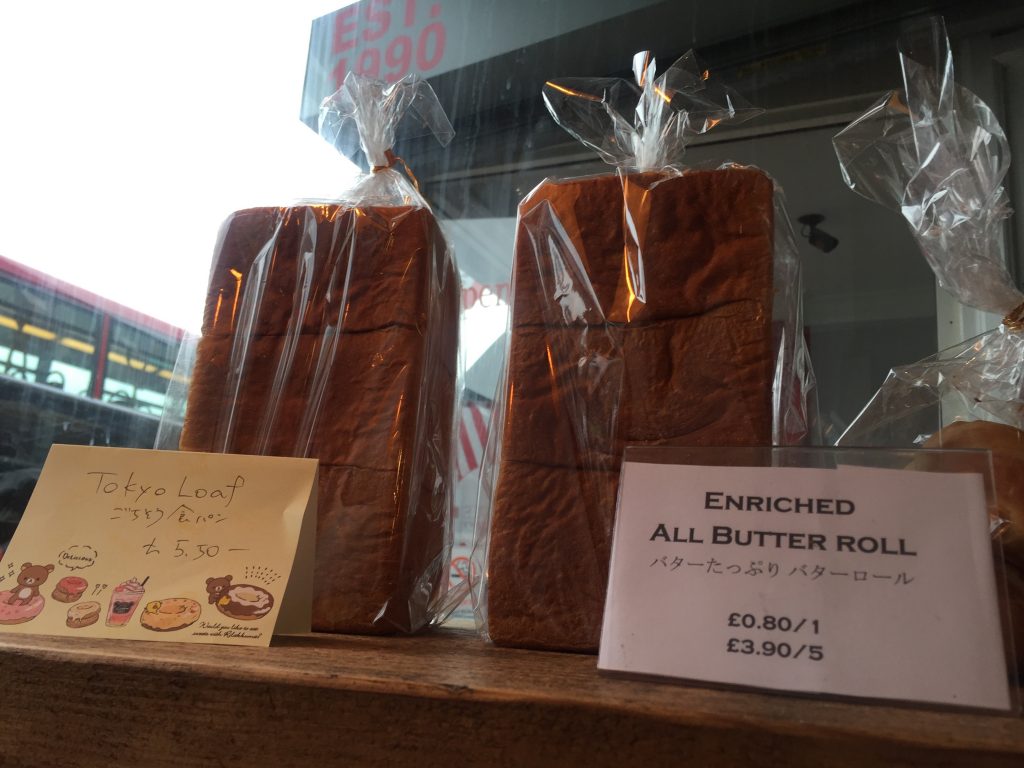 There are usually two types of loaves (Shoku-pan in Japanese) sold at Happy Sky Bakery: Tokyo loaf and England loaf. Tokyo loaf has been my favorite breakfast toast. The dough is matured for 48 hours before it is baked. This is why Tokyo loaf is so silky, soft, and flavorful.
Japanese Bespoke Cake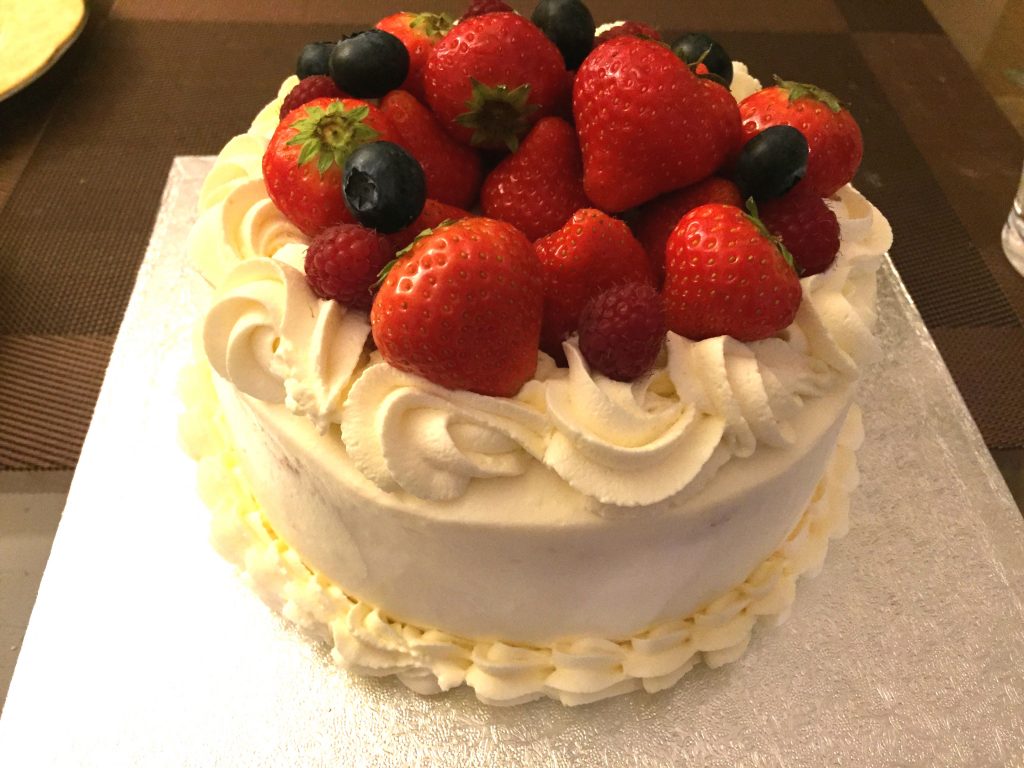 Happy Sky Bakery also sells Japanese bespoke cakes. Its base is simple strawberry short cake, but cream handmade with fresh milk and sponge baked from carefully selected ingredients perfectly match; the cake is more than a treat.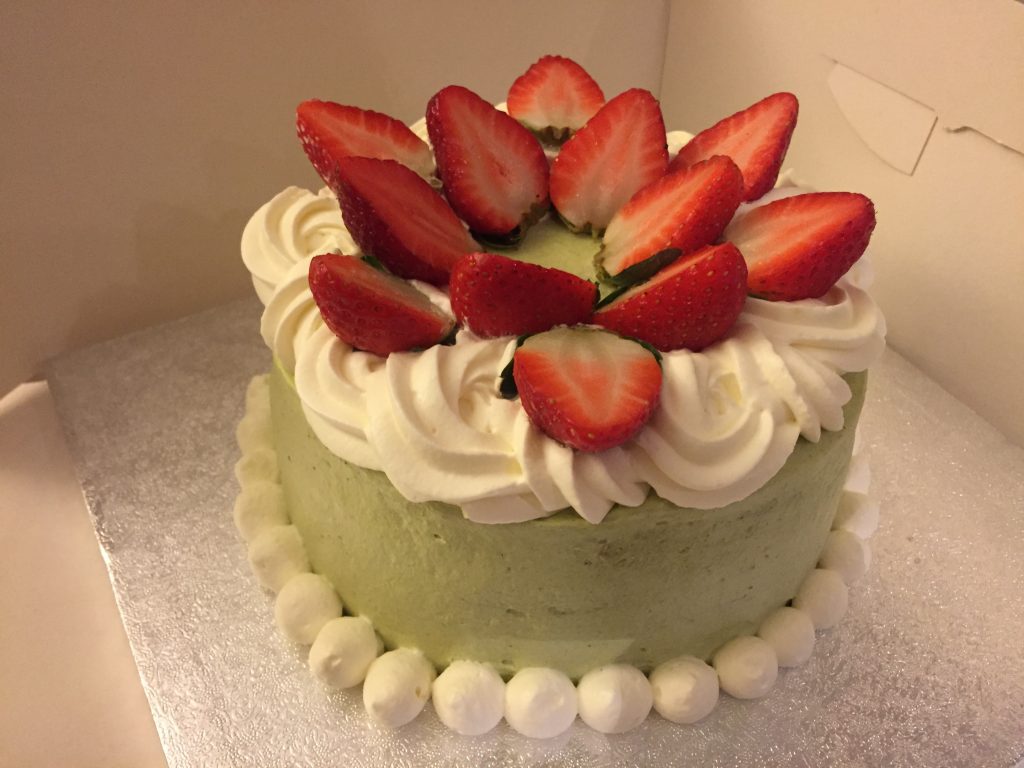 Matcha Cream version is also available!
You must notice the bakery at least three days in advance for the bespoke cakes.
For size, price, and other options, check Happy Sky Bakery webpage.

If you are lucky, there are sometimes cakes cut into pieces are sold, too.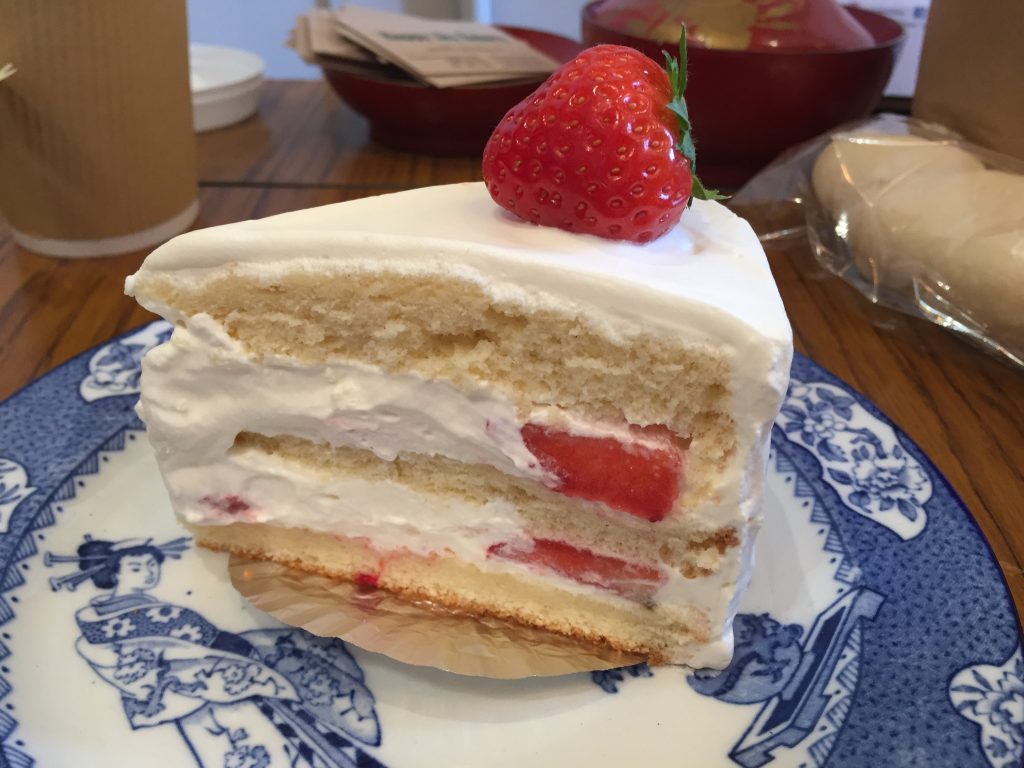 Eat-in is available
Even though the bakery is small, it has a few tables for eat-in. There are coffee and tea to drink along with breads. I love Japanese-inpired drinks such as yuzu tea and matcha latte sold here, too.

Happy Sky Bakery's bread is sold in some Japanese supermarkets: Atariya West Acton, Natural Natural Ealing Common, and Natural Natural Finchley.
Basic Information (as of 28 Nov, 2018)